The Minchins in Colour: Vic Riding's Evocative Photos.
The Minchins in COLOUR
As a keen photographer, Vic Riding was on hand to record the Minchins during the formative post-War years. For much of this period his cameras included a Minolta and a Durst Automatica and he invested in colour film. Hence this priceless album. Naturally the majority of images are of Peggy and their three children but, when the opportunity arose, he took pictures of all branches of the family. Vic transports us back to the 50s, 60s and early 70s and reminds us of how we once were.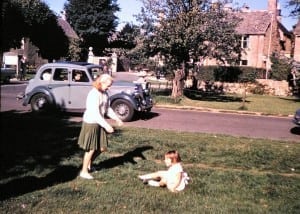 A visit to Cleethorpes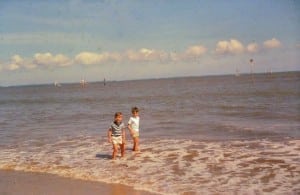 Bill Minchin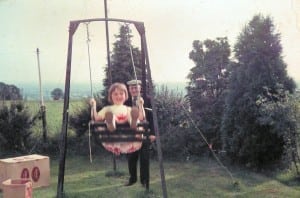 Judith Clark makes her mark
Family shots
Wikipedia 2013: 'Many female mods dressed androgynously, with short haircuts, men's trousers or shirts, flat shoes, and little makeup — often just pale foundation, brown eye shadow, white or pale lipstick and false eyelashes.[30] Miniskirts became progressively shorter between the early and mid-1960s. As female mod fashion became more mainstream, slender models like Jean Shrimpton and Twiggy began to exemplify the mod look. Maverick fashion designers emerged, such as Mary Quant, who was known for her miniskirt designs…The television programme Ready Steady Go! helped spread awareness of mod fashions to a larger audience.'
1963: A Wedding.
Miscellaneous…
Julie, Peggy and Simon build a sandcastle.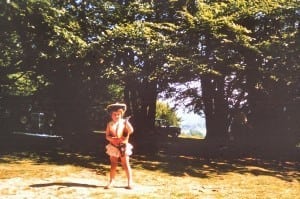 RELAXATION: On a bench in Bourton…
SENSATION: On a beach in Cleethorpes
Painting with light
 Vic Riding also took some black and white photos while in Bourton. They are included here because they show life in the early 1950s, along with some further colour ones.
---
---