1949: The Wedding of Peggy Minchin to Vic Riding. Missing Photos Found!
Eureka! Precious Photos discovered in Loft
Even four years after the war, British life was still dominated by the ration book. So when the Minchins brought a touch of glamour to Bourton one summer's day in 1949, it was an event well worth documenting. As Peggy Minchin and Vic Riding married, one of their friends made a careful photographic record, from their arrival at St Lawrence's church to the reception at the Studio Cafe behind the Victoria Hall. Then Vic took the camera with him and captured scenes from their honeymoon, in a sunny Torquay.
Afterwards Peggy fitted the photos into an album, cutting them with scissors in order to make them fit. She sacrificed some of the background to get all the people in.
Over the years she and Vic would show them to their children, pleased that for one day they had been able to defy the austerity which had still been pervading the country. She looked beautiful in a gown of white lace, as did her three bridesmaids, and most of Bourton seemed to have turned out watch, the even offering a moment of escapism. The sun shone, the sky was blue. In 1949, it wasn't just food and drink which remained in short supply. It was cloth and clothing. The fact that everyone looked so smart and stylish was a tribute to the females of the family, to their careful shopping and skilful use of the sewing machine. This was a wedding which needed its place in the Minchin archives.
Then they tucked the pictures away.
First Vic died, then Peggy, and later their offspring wondered where those precious photos had gone. Where had Peggy put them? They had vanished.
'I didn't think we had any photos of the wedding,' said their son Simon. 'We'd moved a lot when we were children and I believed they must have got lost. Then I woke up and had a eureka moment!
'I went up to the loft room and found an album of old pictures which Mum had put together. As I turned the pages, I realised this was what I was looking for.'
His find meant a great deal to Simon and his sisters, Julie and Sally. But their significance reached wider. It was the first Minchin wedding for eight years. Eileen had married in 1941, in the middle of war, with Ken about to be sent to fight as part of the Eighth Army in North Africa. The country was focused on defeating Germany and that dictated the simplicity of the occasion. There was no room for indulgence. But now it was 8 August 1949 and the nation was at peace and there was the opportunity for a more relaxed family get-together. So, despite the rationing, this wedding benefitted from an air of optimism and hope as well as a broader guest list – including the vanguard of the next generation, Eileen's children, Susan, six, and John, three.
x
x
x
x
x
x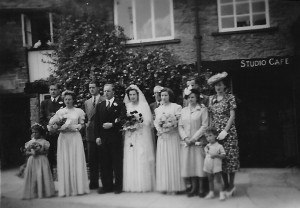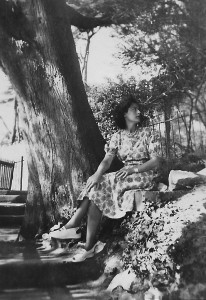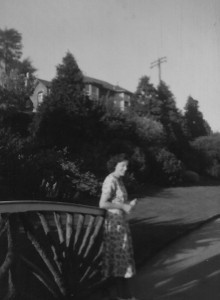 ---
---